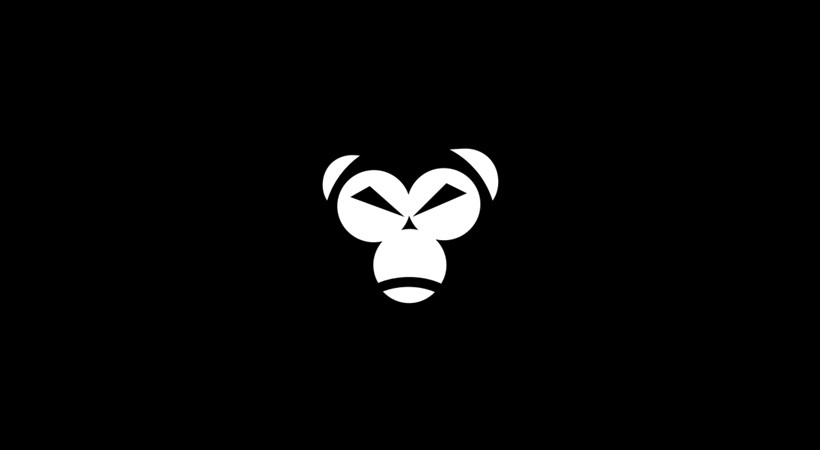 This Company Succeeded in "Making Brand Younger"

0
The 4-day broadcast volume exceeded 118 million. Tik Tok's "Relics Exhibition" allowed us to see the huge potential of creative driving traffic. During the exhibition, the number the followers of the National Museum's Tik Tok account exceeded 360k, showing its ability to attract people's attention.
Inadvertently, we seldom focus on "traditional advertising". What is emerging is a new trend and some new marketing rules.
How long will the phenomenon of "Internet celebrity" exist? Is it luck or strength? How should the brand be younger? How to make the young generation have an identity on it and love it? With these questions, we walked into the creative studio behind the "Relics Exhibition"——Mad Monkey.
The first "Relics Exhibition"
Who Brings the Explosion
Although there are lots of cases shining, Mad Monkey still looks low-key in the ad industry. They rarely show up in public or hype something.
On the other hand of being low-key, people love their cases. It has high recognition among people. Whether it is helping Zhihu (like quora in China) to finish the media advertisement of 24 cities, which in order to distribute to small cities, or finishing the brand upgrading campaign of Tik Tok called "record the amazing life", Mad Monkey can always be successful in bringing practical effect. More importantly, they were all strongly based on elements of internet celebrity.
So we don't think that Mad Monkey is a short-lived studio. People may take the case of "Relics Exhibition" a special thing, but Mad Monkey takes it as an ordinary one.
Even if it's like PSAs subject, Mad Monkey is not therefore restricted. For example, the project at the beginning of this year: "The shop of the world's most limited commodity", allowing users to unpreparedly receive the cruel and severe facts of protecting animals from extinction in nature during the process when they shop, which makes young people understood this theme in the way they like.
Tik Tok-"The shop of the world's most limited commodity"
They are not just good at in building the creative shop,
but also doing well in "making brand younger"
When it comes to the expression of the younger user experience, recently, "stupid ads", "auto remix(this word comes from the Japanese word: kichiku)", spoofs, teasing, irony or other similar forms has made us see the appeal of people's, especially the younger generation' s expression of entertainment.
What's apparently is that Mad Monkey is not satisfied in the superficial "be younger". Whether it is "relics exhibition" or " Tik Tok's disco by shadow puppets (a traditional Chinese drama type, presented with the shadows of flat puppets)", Mad Monkey always make youngster closer to Chinese traditional culture. They once led the wave of a renaissance of traditional culture among young people.
Tik Tok's disco by shadow puppets
It is known that Mad Monkey has been contributing to the project of Longines called "Earth's FM", focusing on the content, to encourage young people to explore the world, which makes the conventional high-end product to be "young" and to become a new choice of the youngster.
Longines-"Earth's FM"
When Mad Monkey cooperates with Airbnb, it did not put the new product features into a commercial ad, but let everyone be involved in the designing because young people prefer direct participation. Let celebrities make their homestay experience into Vlog, just like ordinary people.
Airbnb-"48 hours of 3 stars in 3 cities"

MadMonkey's popularity is not just luck. It is because they can always solve problems for their customers effectively, thus we can see today's MadMonkey, whose clients are so diverse. In summary, there are two types of customers of MadMonkey: one of them are young brands, and the other is a traditional brand who wants to be younger.
They are Energetic
Mad Monkey has the desire. Their work efficiency and output frequency are in the same breath with the internet company, maybe better.
There is no "loser culture" here. When working, every mad monkey puts efficiency as the highest priority. Facing interesting projects and enough space, every young man is not willing to admit to being a loser.
Mad Monkey's office
We learned that in the fast and efficient environment of the company, MadMonkey's cases in several months have a total of 20 billion readings already, and this situation is just a regular thing for them. It is precise because of this unparalleled sense of accomplishment that MadMonkey is more focused on solving problems than delaying and shirking. This positive atmosphere makes this place more like a second home of young ad practitioner, rather than the office full of powerlessness and bottlenecks.
In MadMonkey, more than 90% of employees were born after 1990 even in 1995. There is no founder worship here, and the team itself is the best definition and understanding of young people.
Mad Monkey's poster on their 2019annual meeting

Being young does not mean being weak and ignorant. You will likely see people from all walks of life who have a variety of experiences, sit down and discuss the latest insights, or study the live platforms, social apps, streaming media without bias... For new things, they are not inclined to say "no". Even those who are not that mathematical young enough, or who have worked in an undesirable 4A company, will also find the one who is unstoppable and constantly breaking through the border.
For the classic attitude, they believe that they should respect and learn, but they cannot limit themselves with those old things. If you are still only paying attention to a creative manual that can be indexed to "pay tribute to the classics", you will soon find that "standard thinking" is not catching up with this era.
Asked about the criteria for finding people, they said that there is no fixed formula, the most important is the open mind, leading the domestic and international perspective, and passion.
If you still want to ask "what is young", then the answer may be "They can't be defined, so they are constantly looking for new definitions."
—THE END—